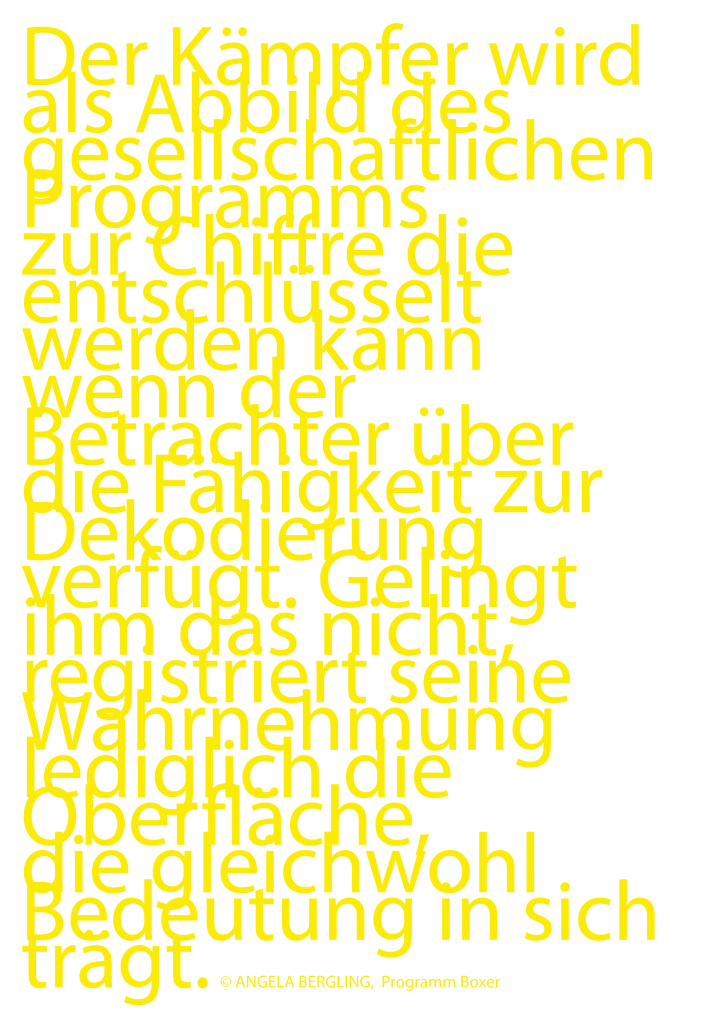 Fighter Program Film loop, screened on I POD


Programm Boxer | Fighter program 2006
Der Kämpfer wird als Abbild des gesellschaftlichen Programms zur Chiffre die entschlüsselt werden kann wenn der Betrachter über die Fähigkeit zur Dekodierung verfügt. Gelingt ihm das nicht, registriert seine Wahrnehmung lediglich die Oberfläche, die gleichwohl Bedeutung in sich trägt.
As an image of society's program, the fighter becomes a code that can be cracked if the observer has the ability to decipher it. If the observer fails, his perception registers only the surface, which nevertheless carries meaning within it.
Edition of
C- Print mounted on Aluminium
Motive format 50 x70 cm
Archival Color Pigment Print
Motive format 29,7 x42 cm
Motive format 132 x189 cm
Signed and numbered
with 5 +2 AP each

Film loop
1280 x 1024 pixel
5 +2 AP

&nbsp